For a lot of job seekers, the job search journey is the worst in their career lives.
It is even more frustrating for the ones on the other side of the globe where the whole job-hunting experience is not only overwhelming but traumatising as well.
From having to struggle for limited slots of openings in an organisation to being ghosted after the traditional "we-will-get-back-to-you" statement. But who says it must be the same for you?
And if you have been at the receiving end of such outcomes, I bet this is the time to change the narrative.
To do this, never play by the rules not set by you (unintended), especially in this era of competitive job search. Be the sailor of your job-hunting ship and watch the tide flow in your direction.
What do I mean by this?
With all the odds against the average job-seeker of today, it pays to put the right things in place ─ things other candidates will naturally overlook, probably, because they have been clichéd.
You'd be surprised to find that these things are not rocket sciences nor herculean tasks yet are pivotal to your landing your dream job this year.
Trust me, sometimes, putting your best foot forward is all the difference you need in securing that choice job you have been waiting for.
If you read further, I will show you the 3 things you should do right in your job-hunting endeavour.
1) Optimise Your LinkedIn Profile.
The saying that LinkedIn is a job mine is not just a mere rumour. It certainly is. Although several job seekers are disappointed that they have been on the platform without even getting a response from any recruiter.
Does that invalidate the statement that LinkedIn is a job mine?
Capital NO!
Time and again, I put it to our job search trainees that job hunting is an art. And to get optimum results, you must master the art.
You don't land jobs on LinkedIn by carelessly sending messages to recruiters and HR personnel, or at worst, just opening a LinkedIn account!
You will have to position yourself rightly and diligently to be noticed. And this sure begins with your LinkedIn profile! You will be amazed to know the staggering number of profiles that a lot of recruiters check out daily.
So, if you are actively job hunting, do well to make sure your profile is optimised. Have a very captivating profile heading/title and summary. Therein lies all the magic!
Secondly, there are wonderful features for job seekers on the platform as well, use them to your advantage. For example, setting up job notifications gives you access to a lot of openings in your field.
Also do not forget to set your privacy settings to public, and letting recruiters know you are open for opportunities.
I reiterate LinkedIn is a job mine. How you go about it is what determines if you will have results or not. Like any other platform, it has its own strategy. Optimising your LinkedIn profile will drastically increase your chances of getting engaged.
2) Get a Tailor-Made Resume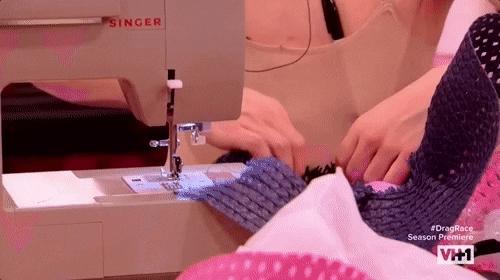 In my previous articles, I have always said that you cannot land your choice job by using a one-size-fits-all kind of resume. Recruiters are smart people who do not have a lot of time on their hands.
So, it is best for you always to do your homework right m, and this will always tell in your resume. Hiring managers do not waste time on generic resumes.
They have got tons of applications to look at, so the easiest way to shut the door against yourself is not to have a customised resume for that role you are applying for.
Your resume speaks volumes about your person. Matter of fact, it is the first contact a recruiter has with you. By all means, make is memorably appealing.
Let the recruiter desire to see the person behind the resume.
You achieve this by making sure everything is top-notch. Check for mechanical accuracy as well.
If you can get the services of a resume writer, please do. Your visual first impression is worth it.
If you want to write it yourself, make sure you have a second eye look at it.
3) Get New Skills or Upgrade Your Old Skills.
We cannot say this enough. The world we live in is ceaselessly changing. Move with it. Requirements for a role keeps getting fiercer, and it is now the survival of the fittest.
Have the role you want in mind and constantly build on yourself. Check out job descriptions and requirements for your choice role and begin to up-skill and re-skill.
You do not have to wait till you have seen the job to apply for before checking the requirements. The Internet is your friend.
Just search on related fields and job descriptions, then take your time to study what skills and even certifications they need. Beat yourself to the game.
Here's the good news too: You don't need money to get some certifications and skills, a lot of free sites and YouTube takes care of that.
Still, thinking on sites where you can learn one or two skills for free? check out the following Top Sites for free online education according to https://alison.com/:
1. Coursera
2. edX
3. Khan Academy
4. Udemy
5. iTunesU Free Courses
6. MIT OpenCourseWare
7. Stanford Online
8. Codecademy
9. Open Culture Online Courses
10. TED-Ed
In Coursera, you can apply for financial aid. I and few of my friends here already gotten some.
Lastly, it's not entirely free, though as you will have to invest in DATA. Everything is totally online. Step up your game because your degree is never enough.
Waiting is never enough. Make conscious, concerted efforts and you will win.
Cheers to winning! Every journey begins with a choice!!
For other employment search tips, click https://norwoodemployability.com/category/job-finding/